New Car Finance
---

How much car loan can I get?.
Banks provide car loans based on the income of the individual. They normally provide loan amounts that are up to 2.5-3 times the annual salary for salaried professionals or 6 times the annual income for self-employed professionals. Apart from income, other factors that decide the maximum eligible amount are the car model, the borrower's repayment track record, other existing loans, and so on. Banks finance 90-100% of the ex-showroom price of a new car.

The maximum amount financed for used cars vary from 80-90% of the car's value. If your income is not sufficient to get the loan amount that you want, you could club your Blood relation income along with yours to get a higher loan amount.



Car loan application process
Here is a step-by-step break-up of the car loan application process: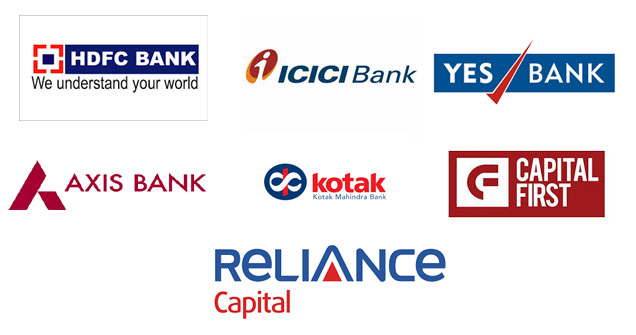 Step 1: Enquiry with a lender:
The first step is to get in touch with a lender. You need to get in touch with as many lenders as possible and get them to make loan offers to you. Then negotiate with them to get the best interest rate. Check if there are any special offers. After you have got all the banks to make their offers to you, select your lender based on the information you have in front of you.

Step 2: Documents Collection
After you finalize your lender, the lender's direct selling agent will visit you and collect documents supporting proof of income, residence proof, and identity. You may be required to produce copies of IT returns, salary slips, bank statements, passport, driving license, and other relevant documents. These requirements vary from lender to lender.

Step 3: Field Investigation Agency Representative Visit
After submitting the documents, a field investigator will visit your home to double check the facts provided in the documents, such as your place of residence, tenure at work place, and so on. It is essential that you are present during this visit to clarify any query that the investigator might have. Otherwise, the investigator might not get all the facts clearly and could report that the facts you provided do not actually add up - thus forcing the lender to reject your loan application.

Step 4: Loan approved
Once the lender is satisfied with the veracity of your documents, the loan is approved. The lender then disburses the amount through Cheques or demand drafts (DD).

Before buying any car, here are a few things you need to consider:
What is your budget for the car?
What is your monthly budget for the car?
How do you intend to use it? Within the city or even outside the city? (Heavy weight age towards the latter means that you need a MUV or multi-utility vehicle like Tata Sumo, Mahindra Bolero etc.)
How long do you intend to keep the vehicle?.
Now that you have answered the above, you know whether you want a new or an used car. But before you go for that used car, get yourself a cool car mechanic that is, a trustworthy one who will check the car for you. Ask him to check all the parameters like tyres, suspension, cooling etc.

While purchasing a used car, inspect the following things carefully
Instrument Panel - warning lights, indicator lights, speedometer, wiper lever, turn signal, fuel gauge, etc.
Car Interior - Seats, doors, rear seats, adjust the front seats. Check the interior lights, seat belts, etc.
Air Conditioner - Check A/C properly.
Other Controls - Doors, windows and the locks and see if there are any odd sounds.
Check the bonnet and the fuel cap lid cover levers.
Test the pressure while applying the hand brake and the pedal brake.
Check the toolkit that comes with the car and make sure all items are present.

The document checklist for a used car
Receipt of payment to the dealer.
The Owners Manual and Service book.
Car Keys - You get a pair of identical keys.
The Invoice (in original and a duplicate copy)
The Sale Tax & Octroi certificate.
The Registration Certificate - The RC book with an endorsement of lifetime tax paid.
The PUC badge - For new cars PUC certification is valid for one year.
The Delivery Note - The dealer issues a delivery note with the time and date.
The Insurance Certificate
Processing fee structure for used cars
| PLACE | PROCESSING FEE |
| --- | --- |
| DELHI | 2 % OF LOAN AMOUNT OR 5000 (WHICH ONE IS LOW) + STAMP DUTY |
| U.P. | 2 % OF LOAN AMOUNT OR 5000 (WHICH ONE IS LOW) + STAMP DUTY |
| HARYANA | 2 % OF LOAN AMOUNT OR 5000 (WHICH ONE IS LOW) + STAMP DUTY |